Dr Jason Cheng
MBBS BSC FRCOPHTH FRANZCO FAMS FEBO
Dr Jason Cheng is a Sydney based ophthalmologist with extensive surgical and laser experience. He has a special interest in the management of glaucoma (including trabeculectomy, tube implant, angle surgery and minimally invasive glaucoma surgery or MIGS) and is also a highly experienced cataract surgeon. He consults privately at various
locations
in Sydney and is a visiting medical officer at Liverpool Hospital.
He speaks fluent Cantonese and basic Mandarin.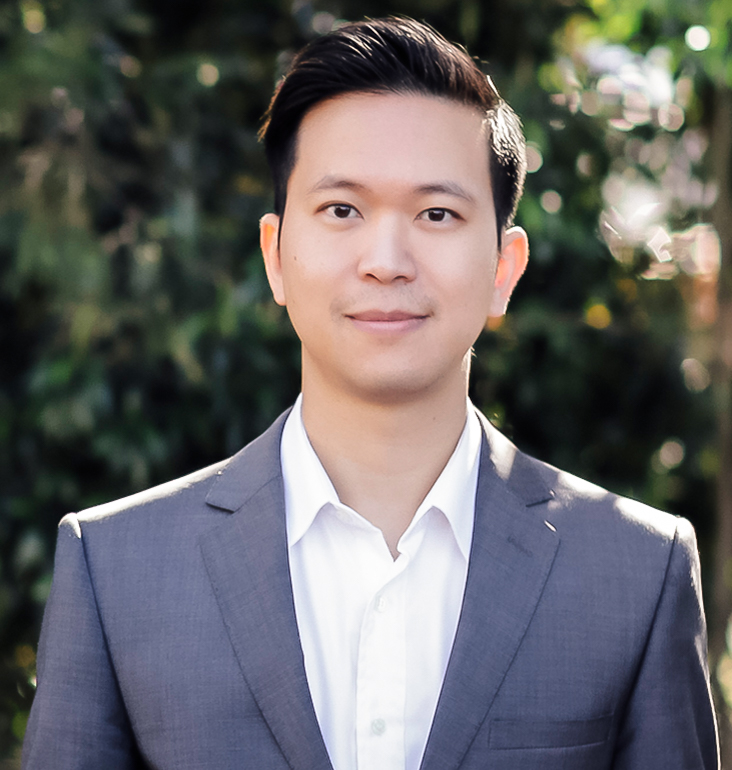 About
Dr Cheng received his Bachelor of Science in Clinical Sciences from Imperial College London in 2002, followed by his Bachelor of Medicine and Surgery in 2003. He then held several positions across Australia and the UK, before undertaking his specialist ophthalmology training at Western Eye Hospital, Moorfields Eye Hospital and Hillingdon Hospital in the UK. He completed his sub-specialty training through a fellowship in glaucoma at the Guy's and St Thomas' Hospital and Kings College Hospital in the UK and Toronto Western Hospital in Canada, where he was involved in the glaucoma teaching program for residents.
Prior to moving to Australia, Dr Cheng was a clinical lecturer at the National University of Singapore and a consultant ophthalmologist at a public hospital for 3 years. He was also a tutor and examiner in the glaucoma course for optometrists at City University in London, as well as a tutor in the ophthalmology section of the Membership of the Royal Colleges of Physicians Practical Assessment of Clinical Examination (MRCP PACES) course.
Dr Cheng has strong research interests – he has been awarded over $100,000 in research grants since 2012 – and is currently involved in research projects to improve quality of treatment for glaucoma patients through medication, laser and surgery. He has also been part of several commercial and multicentre trials as principal and co-investigator and has multiple first-author publications in peer-reviewed journals, as well as co-authoring 4 book chapters and a book on glaucoma.
Dr Cheng has been invited to speak at several national and international conferences. Additionally, he has given numerous poster and oral presentations at conferences since 2003.
Awards
Teaching Excellence Award, National University of Singapore (2015)
Stephen Drance Award for Excellence in Glaucoma Research, Canadian Ophthalmology Society (team member, 2015)
Health IT Excellence Award: IT Excellence in Providing Quality of Care, Singapore Ministry of Health (team member, 2014)
European Board of Ophthalmology Residency Grant (2013)
Pfizer Fellowship Award, Royal College of Ophthalmologists, London (2012)
Ethicon Travel Award, Royal College of Ophthalmologists, London (2010)
Goldberg-Schachmann Award, Imperial College London (2001)
Professional Credentials
Fellow of the Royal Australian and New Zealand College of Ophthalmologists (FRANZCO)
Fellow of the Academy of Medicine Singapore (FAMS)
Fellow of the European Board of Ophthalmology (FEBO)
Fellow of the Royal College of Ophthalmology (FRCOphth), London
Member of the American Glaucoma Society
Member of the Asia-Pacific Glaucoma Society
Locations
Metwest Eye Centre
17 Hereward Highway, Blacktown NSW 2148
+61 2 9622 7667
Northern Beaches Cataract, Retina, Glaucoma
1/694-696 Pittwater Rd, Brookvale NSW 2100
+61 2 9981 2033
South West Vision Institute
2/5-7 Secant St, Liverpool NSW 2170
+61 2 9821 2993
Vision Eye Institute – Bondi
2/59-75 Grafton St, Bondi Junction NSW 2022
+61 2 9386 3666
Vision Eye Institute – Hurstville
99a Forest Rd, Hurstville NSW 2220
+61 2 8355 0135
Gallery
Dr Cheng has volunteered his services in Indonesia (Blue Mountains Social Enterprise), Vietnam (Orbis), India (Global Eye Clinic and Tarabai Desai Eye Camp), Ghana (Touch of Light Charity Eye Camp) and Pakistan (Al-Farooq Eye Camp). He also recently joined the visiting teaching faculty at the Pacific Eye Institute in Fiji (RANZCO and Fred Hollows Foundation NZ).